Futures League Officers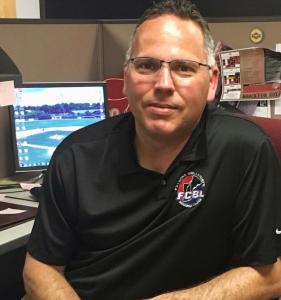 Christopher Hall enters into his eighth season as the Commissioner of the Futures Collegiate Baseball League of New England (FCBL).
Hall began his professional baseball front office career in the Can-Am League for the Nashua Pride franchise in 2006. He held the position of Vice President of Baseball Operations from 2006-07 and V.P. of Baseball Operations and General Manager in 2008. He held the same positions with the American Defenders of New Hampshire in 2009. During his time in Nashua he was a member of the Board of Directors for the Greater Nashua Boys and Girls Club and a Member of the Nashua Rotary Club. Before his time in Nashua he spent several years directing and coaching amateur teams at all levels including AAU, Legion, and Stan Musial. He also spent four years representing minor league and independent players. During that time more than ten of his independent clients were signed by MLB Teams. Hall currently holds a board seat on the Adam Keenan Foundation and coaches youth baseball and softball in Chelmsford, MA as well as the Lowell Jr. Spinners Baseball Club.
Hall is a graduate of Brandeis University where he was a three-year Varsity catcher and a two time All-UAA Selection. Chris and his wife Marianne live in Chelmsford, MA with their two young children.